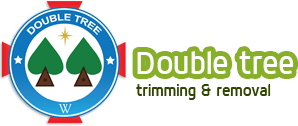 Safe and Reliable Commercial Tree Removal Services
For several years, Double Tree has been assisting customers with commercial tree removal services in Connecticut and New York. Moreover, as it is essential to remove dead and dying trees from your commercial property to keep it well-maintained and clean, our services are all set to help you get the job done in the well manner.
Consulting a tree service professional is the first thing that you need when opting for commercial tree removal services. Whether you own or manage an office complex or an apartment building or manage a shopping mall, we can provide you with commercial tree removal services. Nonetheless, our company is one of the leading tree removal companies which deliver you with professional quality services.
Commercial tree removal involves either transplanting a tree to another location or removing the tree by cutting it down. Our professionals help you keep your commercial property look cleaner and organized. We use our expertise and modern equipment to provide outstanding commercial tree removal services. Contacting us is a wise decision you make when you need to have a tree removed or transplanted.
Why Choose Double Tree?
Removing trees from your property is our business. If you have a tree on your business property or somewhere in your industrial area, our tree removal service is here to help you. Our insured and bonded tree removal professionals have the expertise and skills that you need for commercial tree removal services.
At Double Tree, we have a staff of certified tree removalists and registered arborists. Our employees have gone through extensive training so that they can provide you with the best services regarding tree removal or others.
Nonetheless, we also make sure that you get the most competitive tree removal quote that suits your budget. Call us now to get tree removal quotes!
Commercial Tree Services