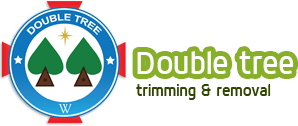 Double Tree Construction in Connecticut, Massachusetts and New York
Double Tree Construction provides quality construction services in Connecticut, Massachusetts and New York. We cater to commercial, industrial and residential customers. Our projects have included construction, demolition, haulage, excavation, and remodeling work. Allow us to handle all your building projects. We can also do site preparation, lot clearing and lot filling.
General Contracting
Industrial and Commercial Contracting
Construction Management
Pre-Construction Services
Commercial and Industrial Deisign and Build
Residential Design and Build
Renovations/Remodel
Site Preparation/Lot Clearing/Lot Filling
Double Tree Construction is as professional Connecticut, Massachusetts and New York contractor with many years of experience in the construction and demolition industry. We know that each and every project as well as every valued client—has unique requirements. That is why at Double Tree Construction we will tailor our expert services to meet your needs and the specific needs of your project, all the way from initial design to job completion. We work with you to meet both your schedule and your financial objectives. Double Tree Construction is known for excellent customer service, that is why we work so hard to see to it that you are completely satisfied with our work. Double Tree Construction employees are highly skilled, working with both construction and demolition equipment and we always deliver quality work while upholding high standards of safety.