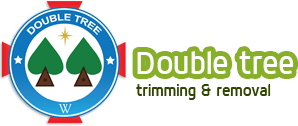 Double Tree Foundation in Connecticut, Massachusetts and New York
Double Tree Foundation provides quality foundation services in Connecticut, Massachusetts and New York. We cater to commercial, industrial and residential customers. We provide poured concrete foundation services which includes concrete footings, walls, and slabs for new constructions such as residential homes, new additions, barns, garages, storage buildings, retaining walls, and small commercial jobs. Double Tree Foundation also can provide concrete work for patios, stone faced walls, fire concrete-1pits and beautiful landscaping designs such as waterfalls, stamped concrete for patios, stairs, and walkways.
With Double Tree Foundation your construction project will benefit from our high quality, and very efficient workmanship, as we complete your project on time and budget.
You should contact Double Tree Foundation if you spot cracks around your driveway, entryway or patio, as well as if you start to detect a slope in your floors. This is because these projects are best completed by an expert foundation service like Double Tree who is trained to deal with these types of the problems. At Double Tree we employ the latest technologies and our skills and experience in foundation repair is second to none. Don't make the mistake of leaving these issues as in time they are most likely to get worse and potentially create even greater problems for your structures.
Our typical foundation projects and services include:
Installation of basement drainage channels

Repair of basement drainage channels

Installation of concrete foundation

Raising of concrete foundation

Repair of concrete foundation

Installation or replacement of foundation drainage

Waterproofing of foundation or basement
Double Tree Foundation is a professional Connecticut, Massachusetts and New York contractor with many years of experience in the construction and demolition industry. We know that each and every project as well as every valued client—has unique requirements. That is why at Double Tree Foundation we will tailor our expert services to meet your needs and the specific needs of your project, all the way from initial design to job completion. We work with you to meet both your schedule and your financial objectives. Double Tree Foundation is known for excellent customer service, that is why we work so hard to see to it that you are completely satisfied with our work. Double Tree Foundation employees are highly skilled, working with both construction and demolition equipment and we always deliver quality work while upholding high standards of safety.