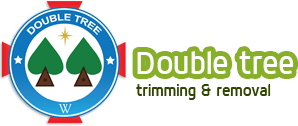 Double Tree Siding Repair and Installation
Transform your home's exterior with new siding from Double Tree Service of Connecticut, Massachusetts and New York, we install all looks and types of siding. contact us at 855- 979-7475 and we will send our professional and expert Double Tree siding personnel to repair and install the best siding for your home!
Replacing your home's siding can add some major curb appeal – but it's not all about looks. At Double Tree Service, each siding option we offer has been chosen for its durability, weather resistance, low maintenance and quality construction. Pair that with our skilled siding installations and you have new siding that will look good – and perform well – for years to come.
From the siding insulation to the trim and everything in between, Double Tree Service offers only the highest quality products. Whether you'd like vinyl siding, fiber cement siding, steel siding or another siding material, our in-house home improvement professionals and siding installation experts are here to help.