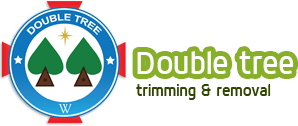 Double Tree- Providing Professional Residential Tree Removal Services

At Double Tree, specialize in providing residential tree removal services in and around Greater Connecticut and New York. Our specialists at Double Tree are fully equipped and certified to handle any job related to residential tree removal. If you are looking for tree removal services company that provides professional services, we are the most reliable and trusted one.
Our residential tree removal services are suitable whether you need a simple pruning, trimming or have mammoth tree removal job. At Double Tree, we aim to provide you with the expert attention and professional services to help you enrich your landscape and extend the life of your trees. Residential tree care includes removing unwanted trees and shrubs.
Also, it is important to have a well-maintained property and as a result we employ experienced and qualified staff to handle your requirements. We have an experienced team of professionals who are fully-equipped and certified to handle your tree removal services.
Our experts are available for you to solve your tree removal problems at your homes; at Double Tree, our team of professionals is here to remove trees that pose a threat to personal property or your residence. Thus, our tree care specialists value safety and use proper techniques to provide you with the best residential tree removal service.
Our staffs take special care to ensure that no other trees are damaged while removing trees from your property. With licensed, bonded and insured team of professionals, we help you during your residential tree crisis caused by natural disasters, excessive rainfall, high winds or tree decay. We solve your tree removal needs in fast and efficient manner at competitive prices.
Our team of professionals pride themselves on their ability to work together to bring the tree down without causing damage to your property. Hire us for residential tree removal, call or mail us at