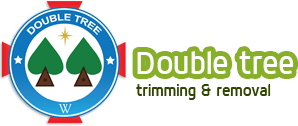 Customer Testimonials
Read what our satisfied customers say ...
Average rating:
2 reviews
Aug 31, 2016
Top notch all the way
Location (Town/State):
Greenwich, CT
Massive tree hit the front of my house and went through the attic and my sons rooms. The tree was lodged inside of the house. My house is made of stucco siding so it would be very easy if a mistake was made to pull half of the house to the ground. John came over and handled the job himself with his crew. The Double Tree team took the time to analyze the problem and debate the solution prior to removing the tree. I really appreciated the thoroughness of thought that went into the total solution. In the end the tree was removed with no extra damage to the house.John even sent a crew over the next day to remove any extra debris that was left and to make sure I was happy. John has since been by just to see how we are doing and to thank us again for our business, top notch all the way.
Aug 31, 2016
highly professional
Location (Town/State):
Ridgefield, CT
We contacted numerous tree companies regarding our tree needs in Ridgefield CT . Double Tree Trimming & removal provided us with a quote as did the other companies. But double tree was the only one to check back with us to see if we was still interested in getting our trees removed. We found his follow up to be highly professional. He was able to provide us with proper insurance and came out immediately to remove the trees we had contracted for. We ended up adding one additional tree to the list after he started to work.